Renai Celebration
Rating:

3.86

out of

5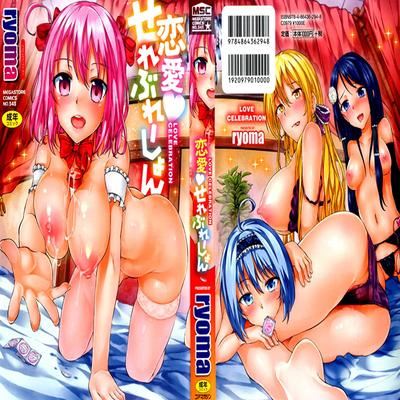 Read
恋愛せれぶれーしょん, Bride Select, Climactic Counter!, Love Celebration, Love Sisters, Select a Bride
Brief Summary:
1-4. Sere♥Bure (select a bride)
A young man is chosen to become the new heir of the togo family. In order to become heir, he must impregnate one girl of the three most powerful families in Japan, in an effort to become the heir apparent.
5. Costume Play
6-8. Koi Shimai (Love Sisters)
A guy lives alone but his parents sent two sexroids for his enjoyment...... Or does he? The main character of this story enjoys writing ero-manga using his older sister Rita and younger sister Riko as models.
Of course, we wouldn't have any story at all if reality and fiction wouldn't "start to mend" at some point!
9. Zecchou Counter! (Climactic Counter!)
Kazuo has the ability to see mysterious number on everyone's foreheads. He's shocked to find out, it's a "Climactic Counter", and even more shocked to see that school idol girl's number is over 6000!