Junai Mellow
Rating:

4.27

out of

5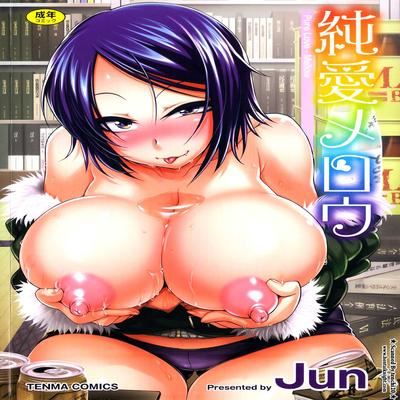 Read
純愛メロウ, ±LOVE, Gogo no Kouchou, It's Mikawaya, Jun'ai Mellow, More Or Less Love Mutual, Love Seen Through a Window, Perverted Curiosity, Pure Love Mellow
Brief Summary:
01. ±Love
02. Wazawai Tenjite Neko to Naru (Turn Calamity into a Cat)
03. Soushi Souai (Mutual Love Seen Through a Window)
Asuka has been having internet sex with his childhood friend, Ryou, but is bothered by the fact that he hasn't noticed that it's her, until he unknowingly confesses to her.
04. Take Your Mark
05. Chiteki Koukishin (Perverted Curiosity)
"What is this? It's kinda cute..." "They're anal beads." "A-ANAL--?!" Mishima Shouko discover's her boyfriend is into kinky stuff, especially S&M. At first shocked, Shouko's curiosity get's the better of her. "Put this on," her boyfriend tells her--and takes Shouko on a wild sexual adventure she'll never forget!
06. Like a Child
07. Summer Night
08. Junketsu Before After (Purity Before After)
Kannari Imaichi has just become a teacher at the famous Tousou Private Academy. One of the school's policies is a strict dress code but his student, Tougoh, refuses to abide by this rule. To deal with this blatant disregard for the rules (and her attitude towards him), Imaichi must take drastic measures...
09. Gogo no Kouchou
10. Mikawaya desu (It's Mikawaya)