Seifuku Henai
Rating:

4.00

out of

5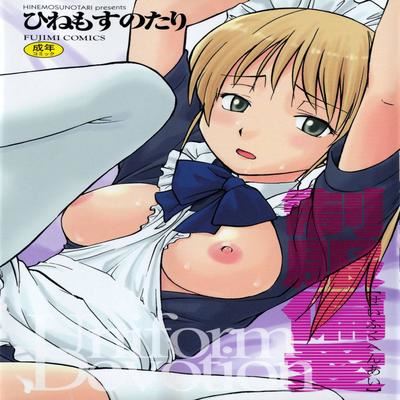 Read
-
Brief Summary:
Collection of short stories:
- House Guardian
Some maids are dispatched as undercover body guards, but what's this, a double cross by the crossdressing maid!
- Fireworks in the Summer Night
Himukai has sex with Yuu at the school closing ceremony, now he can't study because he keeps remembering it. She comes over and invites him to the local summer festival.
- A Hard Days Night
- Poker Face
- Wonder Land
- Uniform Devotion
- Suntanned Summer
Two girls end up doing more than sunbathing during a quiet day at the beach.