After School Strawberry Vibe
Rating:

2.00

out of

5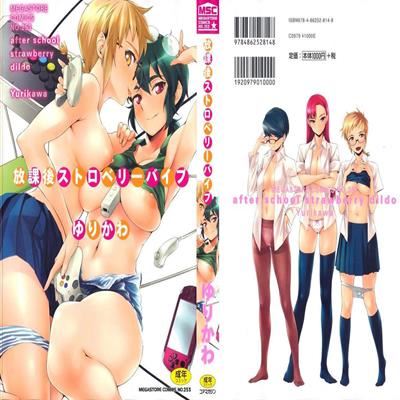 Read
放課後ストロベリーバイブ, Houkago Strawberry Vibe, Girlfriend Changing into a (Swimming Race) Swimsuit, God Bless You (Yurikawa), Houkago Strawberry Dildo, Okigae no Jikan
Brief Summary:
1. Ijimete Iincho Reversal (Teasing Class Rep Reversal)
Two students take their relationship to the next level.
2. Okigae no Jikan
Two young people making love like bunnies.
3. Okigae No Jikan: Mou Ikkai!
4. Kanojo ga (Kyouei) Mizugi ni Kigaetara (Girlfriend Changing into a [Swimming Race] Swimsuit)
5. God Bless You
6. Kisetsu ga Kimi dake (w)o Kaeru (This Season I Will Change Just for You)
7. Ijimete Iincho (Teasing Class Rep)
An older student has her way with a younger one after discovering his secret.