Ding Ding
Rating:

5.00

out of

5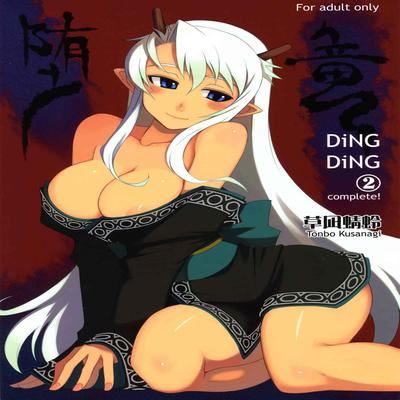 Read
Ding Ding 1, Ding Ding 1 complete!, Ding Ding 2, Ding Ding 2 complete!
Brief Summary:
Volume 1: Shirou Chabashira found himself in the gap between purpose and perspective where the imaginary becomes reality. Baffled, he wondered how he went from going to class to this bizarre world until he was introduced to Schuley D. Leyroad where she became his guide to this world.
Volume 2: This volume of DiNG DiNG is much different from it's first counterpart. The characters are different and the feeling of the story is also just as different. DiNG DiNG 1 was full of wittiness and absurdity. DiNG DiNG 2, however, is a very dramatic love story between Shuu and Sekito.
Shuu is the last of her kind, and her savior is also the leader of the group who is responsible for the many deaths of her clan. In order to save her, he turns his back onto his comrades and murders them all.