Beastie Girls
Rating:

2.67

out of

5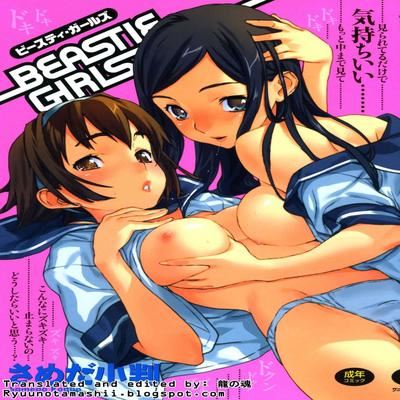 Read
ビースティ ガールズ
Brief Summary:
1. Doki Doki Sisters
2. Sister of Pain
3. Maid In Poor
4. Gemini Change
5. Embarrassed Shiina-chan
6. Holy War Everyday
7. Nanno-chan's Way of Ballet
8. Unhatchable Mayu Cocoon
9. Satisfied
10. Mikuriya-san
11. Tama-chan's Tokyo Adventure
WARNINGS: There is only one part where the girl pisses (not on anyone, think squirting), but don't make that stop you since it's only for like one scene. AND IT'S VERY PLOT RELATED.