Teacher and Student
Rating:

4.54

out of

5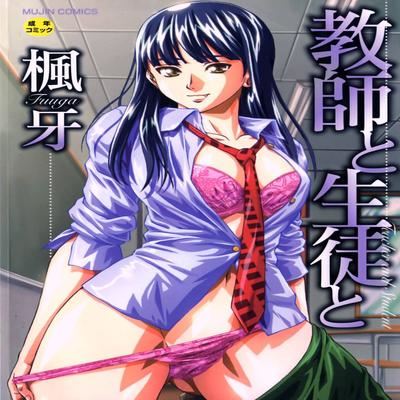 Read
教師と生徒と, Teacher & Student, Kyoushi to Seito to
Brief Summary:
Even thought she is a teacher, Mai Morisaki's character is quite.... special. Self-demading, impulsive & selfish; will she be alright when she moves in with one of her students, Nishimoto Daisuke? They 'get along' 'perfectly' at first, but to be honest a man can stand only "so many times" seeing a woman in underwear and doing nothing.... AND even with that, it's Mai the one who ends up making "the first move".
Will this bold relationship remain hidden from the school students? Or the self righteous vice principal who happens be charmed by Mai?
Notes : Her sister was one of the main characters on Mako's "Frozen time" story.
This story closely ties with "Sister & brother", as the main character from there is Daisuke's best friend.