Take Me To Ariake!
Rating:

3.75

out of

5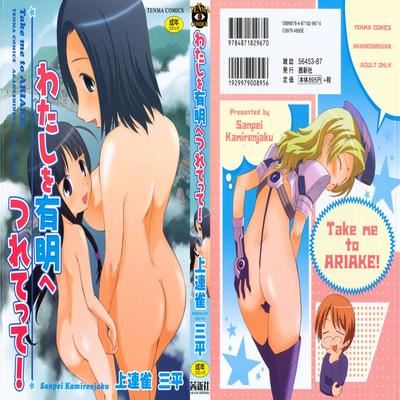 Read
わたしを有明へつれてって!, Watashi wo Ariake e Tsuretette!, Watashi Wo Ariake He Tsuretette!
Brief Summary:
Story is about a NEET futa and a little girl falling in love through sex.
Here's a very, very interesting note about this author, Kamirenjaku Sanpei is the pen name for Ono Toshihiro when he does adult-themed works.
So, what's so special with that? Well... He is best known for the Pokémon manga based on the animation series series: Dengeki Pikachu.
Also, this guy is real good when it comes to background sceneries.