Peridot [Ecchi]
Rating:

0.00

out of

5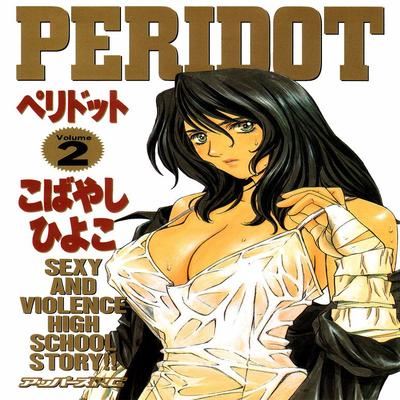 Read
ペリドット, 狂乱天使, 페리도트, PERIODOT 巨乳バツイチ救出大作戦!!
Brief Summary:
Akira Shindo has been transferred to Fuga High School where she is almost raped by a group of young thugs. She meets Mahiru Suruga, a mysterious but beautiful girl with both arms in bandages. Mahiru is aloof and cold. Her motto is, "I will neither rely on others nor have anything to do with others." The two girls get caught up in a series of incidents at school and Mahiru, a strong fighter, always manages to sort them out. Mahiru starts to soften up, as she becomes friends with Akira, who loves to stick her nose into other people's business.
Mahiru's school life is turned upside-down as many people approach her. Kaede is a high school student training as a swordmaster under a senile old man, who turns out to be a real pervert and a fake. Mahiru's father also comes into the story and things get chaotic.
One day, Satoru Tsunami, a high school student and an aspiring reporter starts following Mahiru. He deeply respects Mahiru and considers her the strongest high school student and a rebel against adults. Why is Mahiru so strong? Satoru tries to find out her secret. Why has Mahiru shut herself out? What is going on inside Mahiru's mind?