Lucky na Hi
Rating:

4.78

out of

5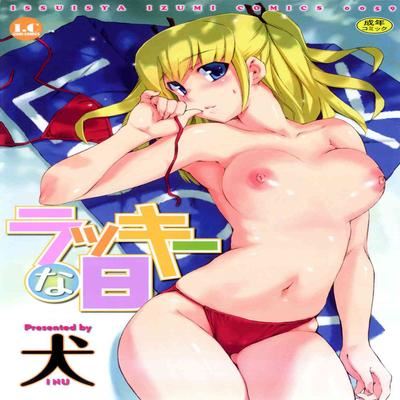 Read
ラッキーな日, Black Cat Boogaloo, Captain and Me, Lucky Day
Brief Summary:
Collection of short stories:
1. South of Eden
2. Captain and Me
3. The Wind Blows on Those Who Smile
4. Orange Romance
5. Special Door
6-7. Black Cat Boogaloo
"She always wore black clothes and thus was called Black Cat." When Omoida asked her for a date she coldly rebuffed him. But then she started sniffing around him like a cat--and then demanded to smell his seminal fluids. The next thing he knows both of them are in the boy's bathroom and Omoida doesn't know what to think at all!
8. Care Free Riders
9. Lucky Day
10. Do You Like Ladybugs?
- Lucky Day Omake