Cheerism
Rating:

4.00

out of

5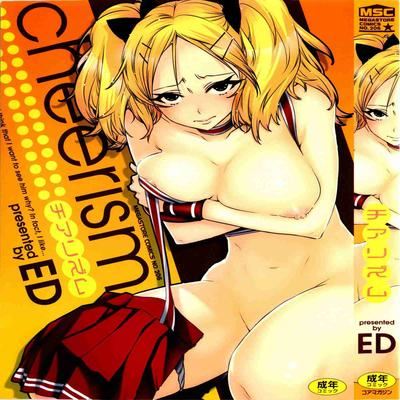 Read
チアリズム, Cheer for V!!, Cheers of Love, Heart to Heart
Brief Summary:
Collection of short stories:
1. Cheer de V!! (Cheer for V!!)
Hiroki is always hungry after eating his own bento and suffers through his childhood friends violence to beg her for an extra one every lunch. If Kanna is so angry about him begging her for food, then why does she always prepare an extra bento?
2. Cheers of Love
An extreme tsundere has a somewhat clueless boyfriend.
3. Twin Love Hurricane
4. Koi Moyou Amenochi Hare (The Calm After the Rain Is Like Love)
5. Renai H Moyou (In Love Let's Do It)
6. Heart to Heart
A boisterous girl is concerned she is not seen as feminine.
7. Toshiue no Kanojo (Senior Girl)
8. Toshishita Revenge! (Junior's Revenge)
9. Smile Jealousy!!
10. Teach Me Love