Shoujo Muzan
Rating:

0.00

out of

5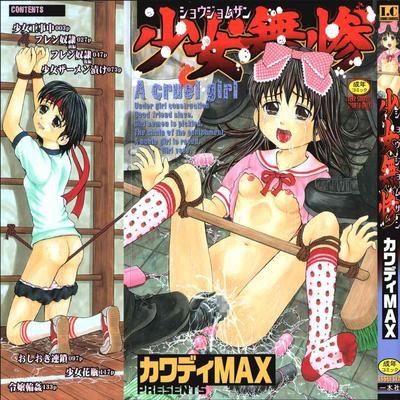 Read
少女無惨 ショウジョムザン, Girl Cruelty
Brief Summary:
Girl Under Construction – Girl attempts to get construction site to close down so her grandpa can sleep. Ends up being gang-banged by construction crew.
Enslaved Friend – Girl enslaves her friend and pimps her out of jealousy for how nice she is.
Enslaved Friend 2 – Continuation, but now she feels kind of bad and attempts to stop the guys fucking her friend. This backfires and results in them both being raped.
A Girl Soaked in Semen – A stalker kidnaps a little girl he likes and rapes her. Involves her having 5 bottles of semen that he's been saving up for 3 years pumped into her.
Chain of Punishment – A stepfather gang-rapes his step-daughter to enforce his authority after her mother dies.
Vase Girl – A girl's flower arranging teacher uses her as a vase, for both flowers and his cock.
A Young Lady's Gang-rape – A CEO's daughter is kidnapped by workers fired after a restructuring as revenge. They videotape themselves raping her relentlessly.