Watashi no Shinai OO na Koto
Rating:

4.20

out of

5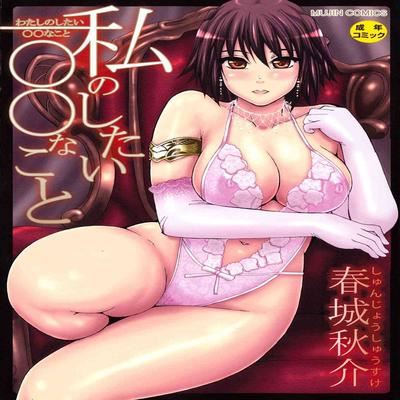 Read
私のしたい○○なこと, Home Lesson, More Than Friends, Secret Affair, Teasing Minuet
Brief Summary:
1. Tomodachi Ijou (More Than Friends)
Ever find that your girlfriend doesn't exactly give you what you need? Ever find that your boyfriend just doesn't have enough time for you? Two friends ask these questions... But will they find the answers... In each other!?
2. Secret Affair
3-6. Itazura Minuet (Teasing Minuet)
Fuji-kun has always been in love with his beautiful classmate Tsumire, but his shyness has always prevented him of really going anywhere with her. He is, however, in a friendly note with her since they share many interests... Fuji sees a chance when Tsumire asks him to come over one day; but due to some circumstances Fuji ends up alone in the house with Tsumire's sister Mami. Being alone in the room of the girl you like can be difficult; but Mami knows her way well and can make Fuji-kun feel better...
7. Home Lesson