Hazukashime
Rating:

3.00

out of

5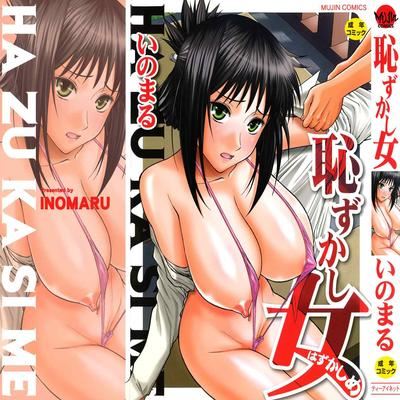 Read
恥ずかし女, Everyone's President, Hazukashi Me, Hazukashi Onna, Mado no Naka, Monkey Horror Show, Shameful Woman
Brief Summary:
Collection of short stories:
Everyone's President
This chapter from the book centers around a manga club who is in dire straits, in regards to finances. One member has a great idea. That is to have their president dress up in cosplay and release a photo collection to gather some earnings for the benefit of the club.
Eriko-sensei's Work
A start of a four part series involving a teacher and the student that she's secretly sleeping with. Here, the two of them share a moment inside the girls' shower room.
Eriko-sensei's Memories
Part 2 of 4. Oh dear, Eriko hit her head against a pole and has lost her memories. Certainly, no one is going to take advantage of that and quickly get her to someone who can treat her memory loss properly. Right?…..Right?
Eriko-sensei's Walk
Still suffering from amnesia, Eriko is led to do various acts under the lie having it bring back her memories. This includes being brought to a hot spot for folks to come peeping at couples getting dirty with each other.
Eriko-sensei's Return
The truth about everything comes out in full blown and all hope is seemingly lost…
Monkey Horror Show
Having to deal with the shame of their captain losing to a girl, the boys' kendo team will get retribution for such an embarrassing predicament to befall them.
Mado no Naka
This story is about a girl who is one of those gals that you see on this webcam chat sites.This is all fun and games, until a stalker appears and orders her to do tasks for her, including masturbating while facing outside.