Futanari Relations
Rating:

4.25

out of

5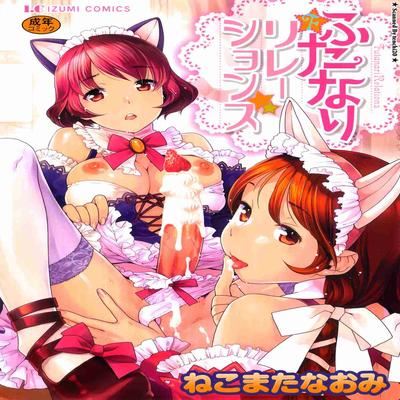 Read
Backstage (NEKOMATA Naomi), Hadaka no Tsukiai, Mom's Art Class, Playing Dress-up, Priceless (Nekomata Naomi)
Brief Summary:
Collection of short futanari stories:
1. Yume Kakushi
2. Backstage
3. Shoujo Yuri
4. Twinkle Lovers
5. Infirmary Promise
6. Hadaka no Tsukiai (Naked Association)
A girl who doesn't like open air baths is left behind with a curious friend.
7. Their Sexual Growth
8. Priceless
9. Their Relation
10. Playing Dress-up
A girl 'convinces' her hermaphrodite friend to costly.
11. The Cat's Tail
12. Mom's Art Class