Taihen Yokudekimashita?
Rating:

4.88

out of

5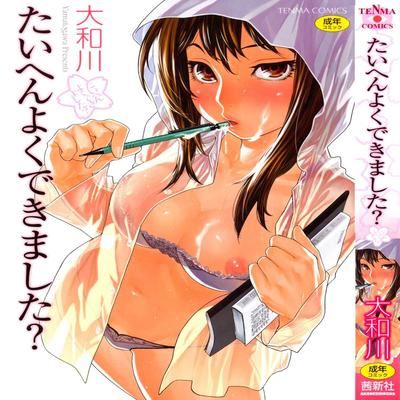 Read
たいへんよくできました?, Dokidoki on the Roof, Taihen yoku Dekishimashita, Thank You Very Much?
Brief Summary:
1) Taihen Yokudekimashita?:
Narushima Yuu, is a high school graduate, about to take the entrance exam for the University he and his girlfriend, Sakura Saki plan to go to. They take the exam, Saki passes, and Yuu doesn't.
So, Yuu becomes a Ronin, and starts to study extra hard, to make sure he and Saki get in the same University, but Saki has a way of distracting him, every time.
2) Cyber Rabbit
3) Dokidoki on the Roof
4) Imp
5) Itadakimasu! (YAMATOGAWA)
6) Athletic Error
and 4 other stories