The Cherry Boys
Rating:

4.22

out of

5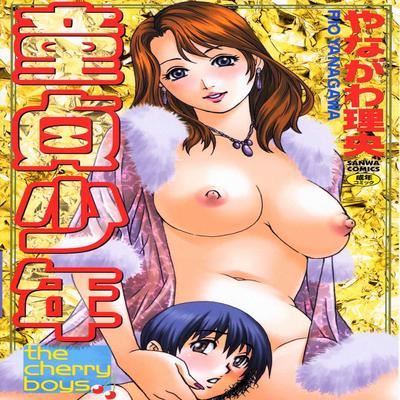 Read
童貞少年, Doutei Shounen
Brief Summary:
Collection of short stories:
1) The Minami Family Bitches
2) The Story of my First Time
3) A Drunk's Beaufitul Tits, a Virgin's First Taste
4) Big Boobs Bus Lady - Come on a Ride, All Right!!
5) Porn Star Teacher
6) Peach Butt, Fundoshi Lady - A Wet T-Shirt Festival Wasshoi!!
7) His X-rated First Time! A Hot And Heavy Triple Feature!!
8) Cruel Onee-san! We're The Bitchy Boy Brigade!!
9) Clumsy College Girl - Body Contact Therapy
10) Stepmother
11. Big Breasted, Bestectacled Teacher - Delicious And Uncoordinated!
12. Vendor Girl