Slow Step (MIZUI Kaou)
Rating:

4.00

out of

5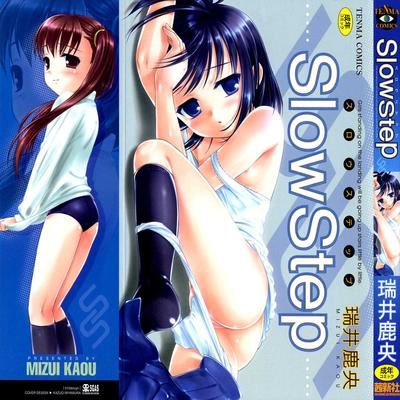 Read
A Seal For You, Cagebird, Duet, Mixed Dreams, Season (MIZUI Kaou)
Brief Summary:
Slow Step is an erotic, lolicon manga by Kaou Mizui. It is a tankōbon compilation of a number of one-shot works by the author previously published in the monthly anthology Comic Rin.
This volume contains 13 stories:
1. Punishment Game
2. Duet
3. The Guy Next Door
4. Secret Play
5. The High Priestess
6. Wildflowers, Blossoming Time...
7. Mixed Dreams
8. Season
9. Skip!
10. Summer Break Special Craftwork
11. Cagebird
12. A Seal For You
13. Slow