Door of Fascination
Rating:

5.00

out of

5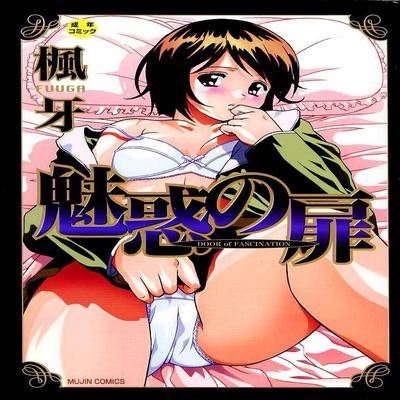 Read
魅惑の扉, Miwaku no Tobira, Miwakunotobira
Brief Summary:
This volume contains 3 stories:
1. And Then : Asami overhears some classmates handling.... Some really private matters. She has never ever even thought about sexuality before, so she ask her best friend Rika about it. "You should read articles in female magazines about this" is what Rika originally advised, but for some reason Asami ended up watching her brother's adult videos instead... This act, will throw Asami into a new world of love, deception, suffering, tenderness & perhaps even happiness.
2. Junior Sweet : Minori is a highschool gravure idol... However her extremely childlish personality & natural innocence doesn't fit with her "young star image". Aikawa kun, her 'closest' friend (who enjoys bulling her all the time) isn't completely aware that Minori is the slowly becoming the school madonna... Will he be okay with that? specially since Minori's character makes her weak to attacks from (other) perverts within the school campus.
3. Mutsumi-chan Rhapsody : Mutsumi l·o·v·e·s spending time with her next room neighbor, her cousin You (who also happens to be her homeroom teacher). She is so openly close to him, that their "almost romance" is a 'hot topic' within the class. While is true that You hates the extra attention and doesn't want Mutsumi to get weird ideas on them being anything else than cousins, he is eventually going to learn that men are not made of iron.
Notes : "Junior Sweet" are the events that Asami caught in the beginning of "And then".
Asami & Rika are by far Fuuga's most regular characters. Appearing and having involvement in almost every other story.