Wanna Do It?
Rating:

3.50

out of

5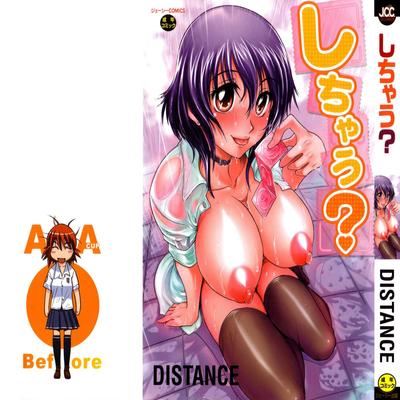 Read
しちゃう?, Shall We Do It?, Shichau?
Brief Summary:
The artist known as DISTANCE presents six erotic short stories about cherry boys (virgin males) who meets a busty girl that helps them enter manhood.
The first story "Shichatta" has a girl that's about to be taken advantage of when an innocent hero comes in to save the day. As a thank you she offers her body to him.
This volume contains 6 stories:
1. Didja Do It? (Shichatta!?)
2. I'm Gonna Do It (Shichau)
3. I Wanna Do It (Shitakute)
4. Let's Do It!! (Shichaou!!)
5. 'Cause We Did It? (Shitasei?)
6. Bucho and the Three Little Pigs