Patchwork
Rating:

3.00

out of

5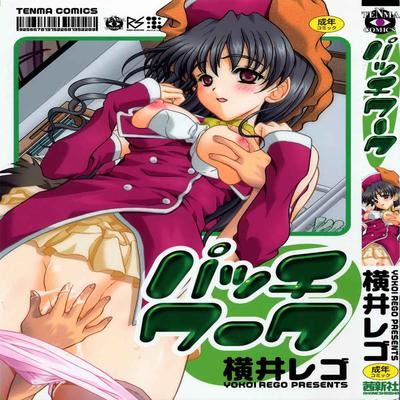 Read
パッチワーク
Brief Summary:
Patchwork is the debut work of rising Japanese mangaka Rego Yokoi. Collecting 9 stories about everything from a cute bunny girl, sexy teachers, and gender-bending magicians, Patchwork has something to please every ero-manga fan. Sweet romances, steamy love scenes, and lots of doe-eyed cuties...this is what ero-manga is all about!
This volume contains 8 stories:
1. Feel Free to Come on Up
2. Particular (Untranslated Chapter)
3. Good Seduction
4. Used Doll
5. Like A Leech
6. Point of Slumber
7. The Voyeur Puppet
8. Can You Set My Heart Aflutter!
9. Under the Open Umbrella (1-2)