Panicle Chronicle
Rating:

3.00

out of

5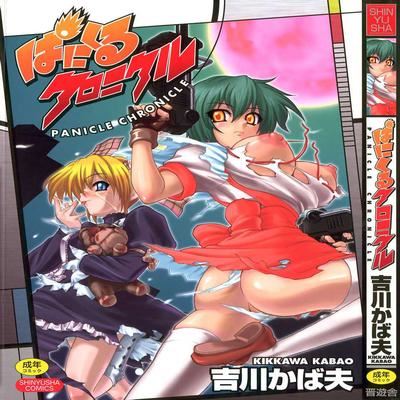 Read
ぱにくるクロニクル
Brief Summary:
Fuuta a childhood friend of flat-chested, virgin and shrine maiden descendant Mitsuki, holds within him an evil and perverted god whom was sealed by the ancestor shrine maiden's own virginities, into the latest descendant of the lineage from the Kazuma clan.
In every new generation with blood becoming ever weaker from the original Kazuma container, so too the powers of the god became distilled and weakened...
Before it becomes too late, the minions of the evil lord, the children of evil (one being a big-breasted transfer student that goes to Fuuta and Mitsuki's school) attempt to revive the god...by getting pregnant...
Only lots of things happen, from the future comes a protection unit... From China comes a Taoist shaman in training... From the children of evil comes controlling Magic, that traps a member of the protection unit...
The future rests in the virginity of Mitsuki, last untainted descendant of the Koga Shrine maidens, should she give it up to Fuuta Kasuma of course... but for various reasons, he's had sex with practically everyone at that point.