Lesson to You
Rating:

4.00

out of

5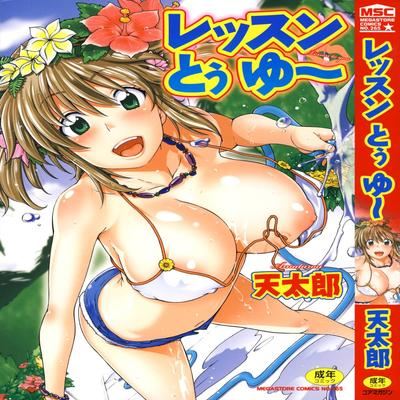 Read
レッスン とぅゆ~, A Dependable Girl, Yell! (Amatarou), Yukinose-san to Boku
Brief Summary:
Imagine very hardcore and sexy hentai drawings (big tits, small tits, shy, bold, naked, in various clothes, all sorts of happy combos and positions), with plenty of very funny situations, and on top of it all an interesting scenario.
1. Lesson To You Ex - Dazzling White Bathing Suit
2-5. Lesson To You
6. Lesson To You Ex - Haruno Kaori Chapter
7. Yukinose-san to Boku
8. Yell !
9. Yareba Dekiruko (A Dependable Girl)
10. Things You Can Do Together