Shinsouban Hakkutsu Oppai Daijiten
Rating:

4.50

out of

5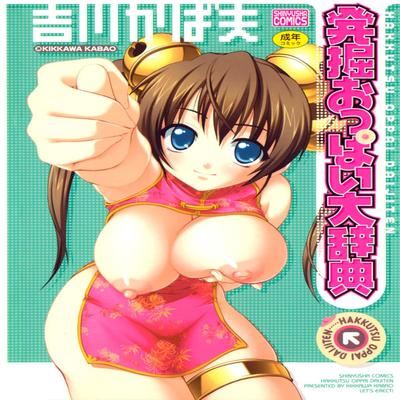 Read
新装版 発掘おっぱい大辞典, Hakkutsu Oppai Daijiten, Hakkutsun Oppai Daijiten
Brief Summary:
Collection of short stories:
- Mune Hatte Ikou
A girl with huge breasts. She's upset about them though, and remains anti-social, until her childhood friend comes over.
- Comet System Boyfriend
- Blunder Girl Young Wife
- Emergency Surprise! Tenten-Chan
- Omakase!! Bonbina
- Bougen Honey
A girl who was taught Japanese by her grandfather. Her grandfather, unfortunately, happens to be a tough talking officer in the army. Therefore, her Japanese is like her grandfather's. She arrives at a new school and meets up with a geek.
- Kikkake Wa Marumaru
He cannot get a hard-on with his girlfriend, but he can with a H-game. So her friend suggests her to play one
- The Smile Within the Eyepatch
She's going out with a senpai that treats her real bad. She came back after a week of absent together with bruises and an eyepatch. He wants to be with her. How's this going to end?
- Adrenalinlin
A struggling crime fighter needs to charge her super powers with orgasms.