Fair Skinned Beauty
Rating:

4.00

out of

5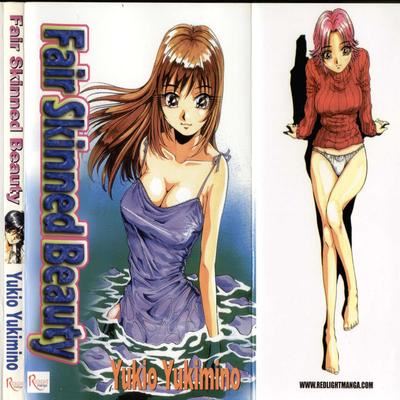 Read
色白お嬢さん, Irojiro Oneesan
Brief Summary:
Yukio Yukimino's first graphic novel which became a huge success in Japan and has since been published in Taiwan and US. Because of the success of this book, Yukimino-san was encouraged to go on to create other graphic novels such as Bombshell Boobies, Dimples Down Below, and Pheromone on the Street Corner. Yukio Yukimino's books comprise of very erotic soap-opera-like short stories.
Contains 9 stories:
1. A diary of hypnosis
2. The dusk tearoom
3. Step on me! Please, Miss Ayano!
4. The new bride's bloomers
5. The housewife
6. The clinic on the street corner
7. The one and only "Miss Breasts"
8. The boss' wife
9. End of the century couple