Cleavage Fetish
Rating:

3.62

out of

5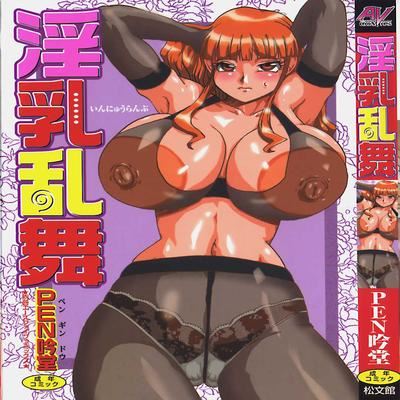 Read
-
Brief Summary:
This is a most unusual manga, with drawings looking weird at first sight, surprising body proportions, a rare style for drawing faces… And yet, after a dozen pages, I started really liking it… And the stories are very funny…
The menu includes some (much, OK) big tits, some incest, some exhibitionnism, some bondage, some sports bloomers…
(From Hentairules.net)
1. Ms. Kawamoto's Situation. Her boyfriend forces her to wear sluttish outfits and act lewdly in public. Yet it turns her on so much...
2. Haruka's Revenge. Serisawa made Haruka look stupid in class. But all she does is pluck one hair from Serisawa and add it to a strange doll...
3. Bloomer Wife. The cruel burglar threatens her dog. So of course she'll do anything to save it's life--even wear bloomers!
4. Female Teacher/School Swimsuit. Yamaguchi-sensei is ordered by the principal to wear a school swimsuit--and he has the blackmail photo to make her obey!
5. Confession. Koyama gets the courage to confess to pretty Haruka. But when he discovers her secret, she tells him she'll do anything he wants...
6. Miss Nagase. Nagase-sensei is caught masturbating on a student's desk. But the devilish twins won't report her if...
7. Step-Mother. Warm, loving Erika vows she'll make her step-son call her "Mother" no matter what it takes...
8. The Super's Wife. She's lonely, frustrated... Then she spots Yamamoto whose rent is overdue--and forgets to wear her panties!
9. Shizuka. He spotted his Sister kissing a boy. How dare she?! Now he'll show her exactly how he feels...