Ageha no Otome
Rating:

3.80

out of

5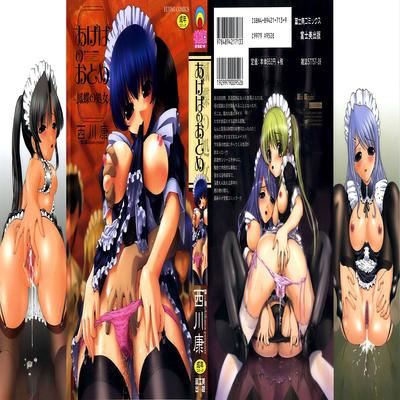 Read
あげはのおとめ, Give the Virgin's
Brief Summary:
From Brolen:
Another Tankoubon by Kou Nishikawa.
The main story from the title of this one involves this kid who just suddenly finds out that he's the heir of a huge zaibatsu and he gets to live in a mansion with a bunch of maids who service him.
Besides that, there's this story "Virgin School" about some dick girls in what seems to be a catholic girls school or something.
The last two chapters feature a milf that looks extremely young and tiny for her age, and another one with a teacher about the perks of her job.