Monzetsu Balkan
Rating:

3.90

out of

5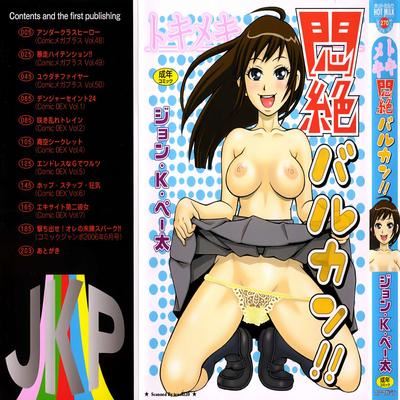 Read
トキメキ悶絶バルカン!!, Tokimeki Monzetsu Barukan!!
Brief Summary:
For those who like their hentai kind of twisted and slightly extreme, welcome to the world of Monzetsu. In these stories it's always a little too big and a little too deep; where girls are reduced to eye-popping drooling sex toys--and where everyone has to spread things open just a little wider to see all that's inside. If you think 1 demure schoolgirl + 5 randy schoolboys = intense group sex, this is the mangaka for you!
***warning x-ray, scat, vomit, and urine play...