Monzetsu Fever
Rating:

3.75

out of

5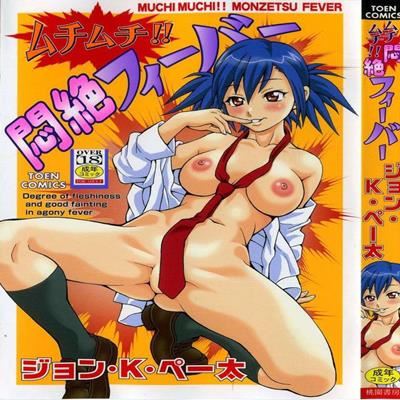 Read
ムチムチ!!悶絶フィーバー, ムチムチ!!悶絶フィーバー+, Downpour March, Muchi Muchi!! Monzetsu Fever Plus
Brief Summary:
Short Stories (extreme sex, some humor)
- Sleeping Assault Guerrillas
Sister suspects her brother and his friend of slipping her a mickey, so she pretends to drink to see what they have in mind.
- Milk Riot - Panty Mask
An underwear thief is caught in the act so ... rape rape rape
- ?
Girlfriend helps her guy overcome his shame of being ... ginormous
- Downpour March
Girl wants a bathroom break, but her boyfriend decides to stay connected as they walk through the school.
- ?
Cheater is blackmailed into sex. And, chopsticks?
- Mania Pleasure Addict
Little sister gets the bedroom to study into the night, but she isn't studying school work.
- Lets Secret Coffee Shop A girl is excited about how much she will be paid to work at a particular coffee shop.