Hatsu Inu
Rating:

3.92

out of

5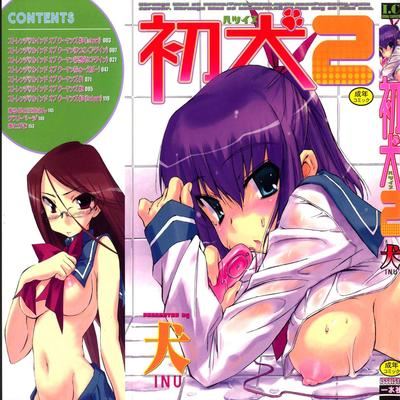 Read
初犬, Anfang/Hund Hatsuinu, Let's Play, Sis!, Mita's Day, Monzou's Day, Red Riding Hood Who Loved the Wolf, Strange Kind of Woman
Brief Summary:
A collection of short stories:
• Strange Kind of Woman:
Shion Fujino an attractive and yet introvert high-school student is established in a passionated relationship with her classmate, Fukaya. Now Fujino's eccentric preferences give this relationship a very special turn.
• Red Riding Hood Who Loved the Wolf
• Too Long For a Belt, Too Thick to Tie Your Sleeves With
• Wild Imaginative Girl Yukina-chan
• Monzou's Day
• Let's Play, Sis!
• Sweet 331kcal & Omake