Camellia
Rating:

5.00

out of

5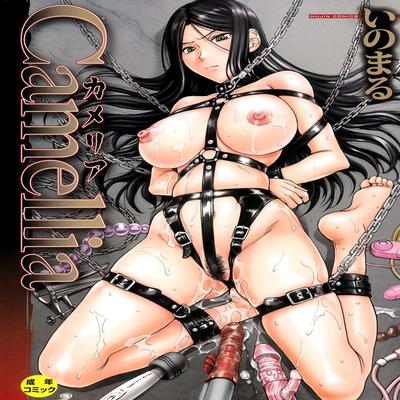 Read
カメリア, August 31st, Female Prisoner Tsubaki, Hanazono Infinite, Joshuu Tsubaki, The Three Who Live Next Door
Brief Summary:
1-4. Joshuu Tsubaki (Female Prisoner Tsubaki) Tsubaki is one of the prisoners in a all-female prison. One day, a new warden named Hachinuma, is assigned to the prison. This could be mean trouble for Tsubaki, as the new warden seems to hold a grudge against her.
5. Hanazono ∞
6. 8-gatsu 31-nichi (August 31st) A girl regrets not losing her virginity over the summer so she seduces a virgin classmate when she catches him peeping on her next door neighbor...
7. Otonari 3 (The Three Who Live Next Door) So it's your birthday. Suddenly, a young lady who lives next door shows up to give you a gift...herself....Happy birthday to you.
8. Hanabira Seito Kaichou Bangaihen - Kouchou Sensei Saikou no 1 Ichinichi (Student Council President Hanahira Side Story: Principal-sensei's Best Day Ever)