Shoujo Material
Rating:

0.00

out of

5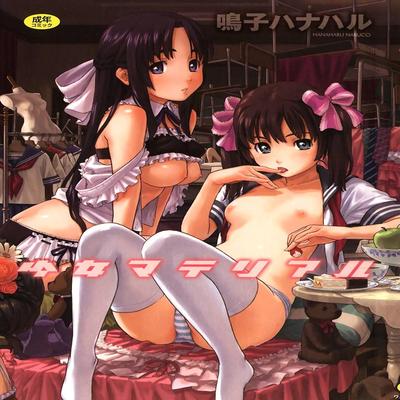 Read
少女マテリアル
Brief Summary:
Ch.1 - 2/4
Ch.2 - 2/4 Shijiki
Ch.3 - Forehead
Ch.4 - Red Water
Ch.5 - The Leaping Ferris Wheel
Ch.6 - Scrambled Egg
A boy's puzzled when his girlfriend lays an egg every day and he finds feathers on the bed.
Ch.7 - U.F.O.
A girl suddenly finds herself naked with a naked man aboard a UFO as the only survivors of the planet Earth, but that's not the only surprise in store for her. Aliens aboard the ship want her to do what?!
Ch.8 - Say hello to me tomorrow!
Because of a car crash, Natsuko's memory resets at the end of every day. One day, Natsuko confides in Haruhiko that she suspects she's had sex the previous day, but she doesn't know who she's done it with?!
Ch.9 - KURA Part 1
Ch.10 - KURA Part 2
Ch.11 - To The Coast