Inner = Blommer
Rating:

4.33

out of

5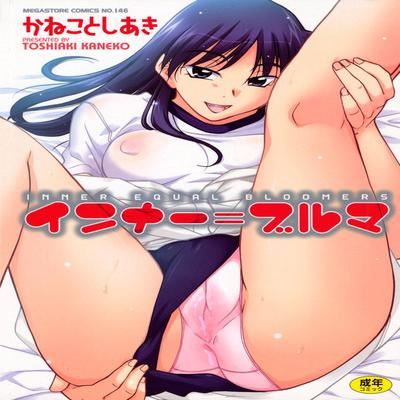 Read
A Long Awaited Thing, A Sister's Unusual Behavior, Birthday Extortion, Feelings in Plain Sight, Helping the Shut-In, Inner Equal Bloomer
Brief Summary:
A collection of short stories:
1. Imouto no Yokogamiyaburi (A Sister's Unusual Behavior)
2. Tanjoubi no Murijii (Birthday Extortion)
3. Machi ni Matta Mono (A Long Awaited Thing)
4. Marumie no Kimochii (Feelings in Plain Sight)
5. Hikikomori no Tedasuke (Helping the Shut-In)
Why does a girl want to help her shut-in childhood classmate so much?
6. Warikomi Kyoushi (Interrupting Teacher)
7. Suki ga Kojirete (Love Is Complicated)
8. Shikata no Nai Kikkake
9. Ki w(o) Tsukanai desu Mukara... (Without Consideration for the Feelings of Another)