Survival Girl
Rating:

3.80

out of

5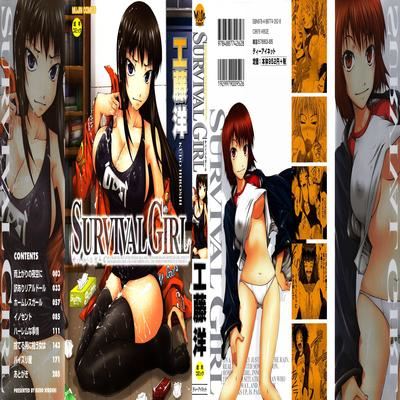 Read
サバイバルガール, SURVIVAL GIRL サバイバルガール
Brief Summary:
Collection of 8 short stories:
1) In The Night Sky After The Rain
Two guys try to pick up cute little Yutaka who's waiting for someone. That "someone" is sexy Akira. But when they try to leave the two guys instead haul them back to their place - where two other female friends hang out...
2) Real Doll
What will you do when you order a doll (ok, you know for what purpose) and you get a real person instead?
3) Homeless Girl
She's young, homeless and very sweet. Zawada just can't help but feed her and take her home for a shower and fresh clothes. But when she thanks him and goes to leave, Zawada panics...
4) Innocent
Emily is abandoned by her parents. A kind man takes her in - but he has a fetish for cosplay. The days become a blur of role-playing and intense sex. Two years pass...
5) A Harem Situation
Tarentino, take notes: Miyuki, girlfriend "A" asks you to help her go straight. But you catch her kissing cute blonde Tiffany. Tiffany's older sister arrives - and she's Jessica, your girlfriend "B"! You are so dead... Or are you?
6) A man that throws away... A woman that picks up...
Shinya buys tons of h-manga. When he's done with them he dumps them in a nearby park. They're always gone by the next day. One night Shinya decides to see who is taking them...
7) A Paizuri Pro
Rumor has it she's young, busty - and very skilled. But her rule is "only paizuri." Hajime's friends pursuade him to try her. But she seems willing to do more for Hajime...
8) Discarded Bonus Manga