Sister and Brother
Rating:

4.38

out of

5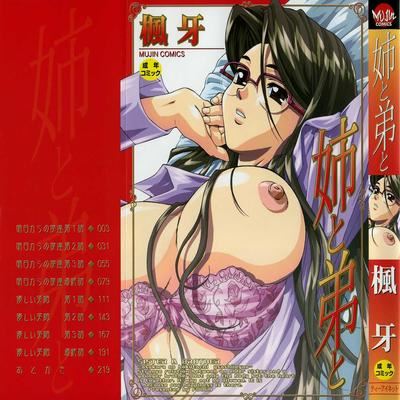 Read
姉と弟と, Older sister & Younger brother, Sister & Brother
Brief Summary:
Contains 2 stories:
1) Brother & Sister
Even though she is responsible adult woman (who is a little prone to workoholism), Anna Kazushima still can't get rid of some childish habits-- like forcing her brother to eat vegetables, trying to wash his back for him or sleeping with him in the same futon... But how could she forget? Her brother is all the family that she has left after all. By his side, the brother Aito Kazushima is quite perplexed as his new life with his pushy elder sister doesn't allow him to 'relieve stress' in the way that most pubescent adolescents without girlfriends and that own tons of porn would usually cool themselves down... Sadly, the brother obsessed Anna doesn't fail to realize Aito's needs.
Note: This story closely ties with Teacher x Student, there are even some events that occur in both stories, but are portrayed in different perspectives (like, when Mai Sensei jokingly advices Aito to have his sister masturbate him).
2) Your Face Gets Struck By Gentleness
Shows why the Shiina twins hate teachers and how they overcome their harsh memories with the help and caring love from the people around them. Their total opposition to teachers made the twins play a temporary antagonist role in Mako's second story "Rooftop Scenery".