Mizugi Kanojo
Rating:

3.43

out of

5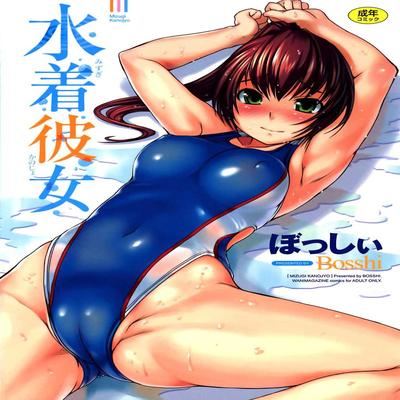 Read
水着彼女, Bath for Both, Mizugi Kanojyo, Swimsuit Girlfriend
Brief Summary:
Collection of short stories:
1: White Temptation
2: Summer Jumbo Mizuho
3: Mizuho! Exercise!
4: 1+1 Girlfriend
5: Electric Trouble Play Now!!
6: Water Trouble
7: Wash Girl (Bath for Both)
What to do in a hot day without A/C.... Bath!
8: Lending A Lovely Hand
9: Heartbeat Upgrade
10: Marshmallow Morning!!
11: Experiment After School
12: Fallen Ninja
Special Shot: Mizugi Kanojyo - Transcending Space And Time
This manga has been licensed in the United States and Worldwide thus it's not available for reading. Please support this Mangaka by buying the book.