Maid Bride
Rating:

4.05

out of

5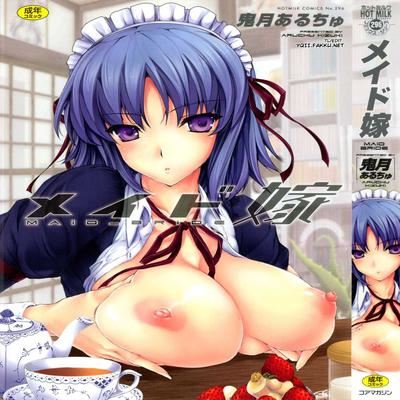 Read
メイド嫁, Gekidou no Oppai, Maid Yome, Otanatsu
Brief Summary:
1-5. Maid Yome (Maid Bride)
An apartment neighbor cannot pay her rent so she offers to be a maid for a maid-fetish guy. Will he be able to reach his fetish-dream?
Note: She stays as a maid, but she can do nothing like a maid.
6-7. White Nectar Princess.
8-9. Teacher, It Seems To Be Transparent!!
10-11. Otanatsu (OTAKU IN SUMMER)
When you force your otaku girlfriend to beach, you probably notice something different.
12-13. Gekidou no Oppai (Turbulent Breasts)
Why won't his girlfriend let him touch her breasts
14-15. Kahenshiki Meido (Interchangeable Maid)